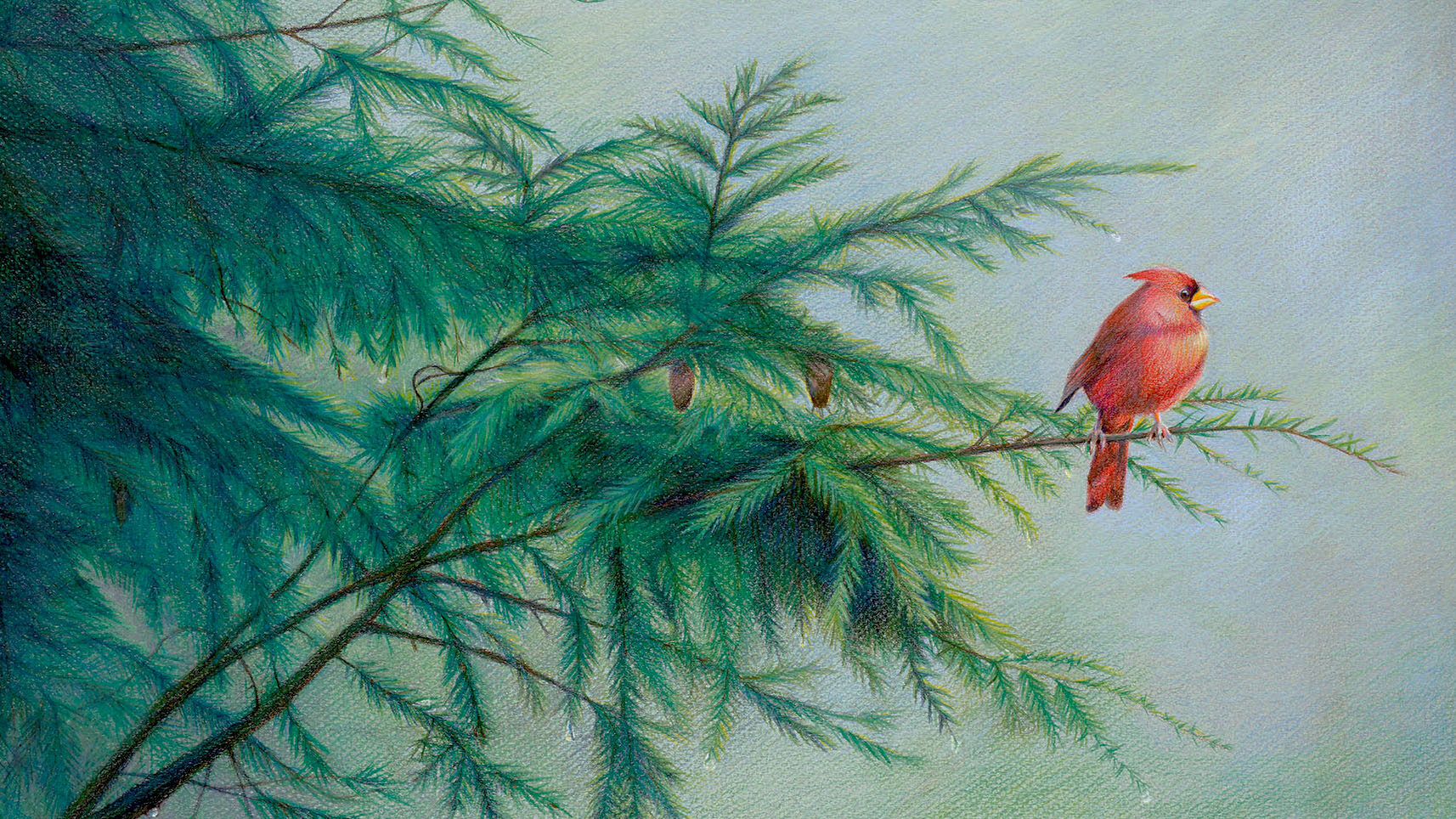 I have always been drawn to the natural world. It is replete with mesmerizing beauty and delicate balance. It is unapologetically genuine and fantastically furtive. As you dig deep under its surfaces, discovery and surprise forseeably find you. More mystery is encapsulated in one square foot of forest than in the best-imagined pages of Christie, Doyle, or Grisham. And every creature, mighty or miniscule, flora or fauna, tugs at the imagination of the receptive beholder. What drama does the life of the centipede hold? How far has the Scarlet Tanager traveled to reach its current perch? What secrets has the knotted pine stood silent witness to? The natural world is my refuge from the sedulity of society and obligation, and is my most precious retreat. It is where I surround myself with the pageant and masterpiece of my Creator. When I enter the forests and fields, I oft come heavy-laden. When I finally leave them, I am renewed in spirit. And as I inevitably sit down to create, I am held captive, yet again, by these creatures' concerts reborn on my page.
-Amanda Joy Schwartz
O Lord, how manifold are your works!
In wisdom have you made them all;
the earth is full of your creatures.

Psalm 104:24
Amanda Joy Schwartz (maiden name Harper) started creating wildlife art at a young age, drawing from her parents' National Geographic issues, Zoobooks, and whatever the local library had on hand. She continued creating into high school where her art teacher Bill Eleazer mentored her to participate in the Federal Junior Duckstamp contest. She won the contest for the state of North Carolina each year she participated: 1999, 2000, & 2001. After high school, Amanda attended the acclaimed Pennsylvania Academy of the Fine Arts in Philadelphia, Pennsylvania where she studied painting & printmaking and worked odd fun jobs. After three years struggling as a student artist, carriage driver, bartender, etc….she walked across Race Street to the then-recruiters' office, and joined the United States Marine Corps as a French Horn Player, and later, Combat Correspondent. While serving she met her Platoon Sergeant, now husband, Andrew Schwartz. Amanda later went on to get a Bachelor's degree in Art History and International Studies from Old Dominion University in Norfolk, Virginia, graduating at the top of her class (Distinguished Honor Graduate, 2008) for the College of Arts and Letters. While attending ODU she had two of her four beloved children and graduated while expecting her third. Outside of wildlife art making, she now spends most of her days fostering a love of learning & creativity in her children as their homeschool teacher. She also loves running trails, learning new instruments, and meandering around with a camera in the great wild playground that is the Pocono Mountains region of Pennsylvania.

Amanda is a member of the Colored Pencil Society of America, National Audubon Society, National Wildlife Foundation, The Nature Conservancy, and National Parks Conservation Association.